14 Jul 2020
Foreign students completed pre-university training and learned the basics of the Russian language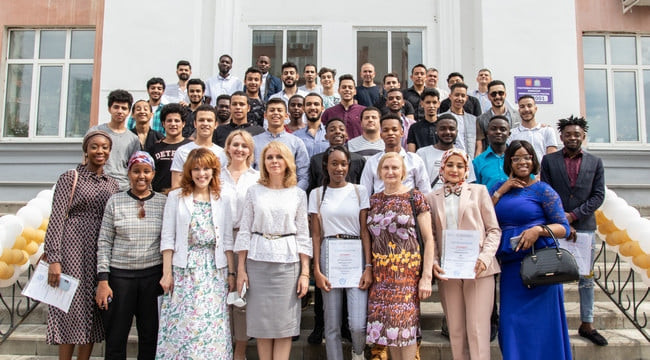 On July 10, foreign students received certificates of completion of an additional general education program, providing preparation for the development of professional programs in Russian. Now they will be able to continue their studies at the Samara Polytech, as well as enroll other Russian universities. The program is being implemented by the center for additional training of foreign citizens of the department for work with foreign students of the flagship university.
This year, 54 people from different countries have become graduates. The geography is wide: Morocco, Iraq, Syria, Turkey, Senegal, Bolivia, Zimbabwe, Equatorial Guinea, Egypt, Cameroon, Botswana, Ecuador, Djibouti, Nigeria, Angola, Sudan. During nine months of training, foreign students mastered not only Russian, but also mathematics, physics, computer science, history. On September 1, they will become students. Most of them will remain at the flagship university.
"Our dream has come true - now we can speak one of the most difficult and important languages in the world. Our teachers supported us and helped us in all difficult situations. The transition to online learning was especially difficult, but we managed it. I hope that our Russian language will get better and better every day. This will help us in our further studies, - said Fortune Chinhanga from Zimbabwe.