12 Nov 2021
The conference will be held online on 16-17 December 2021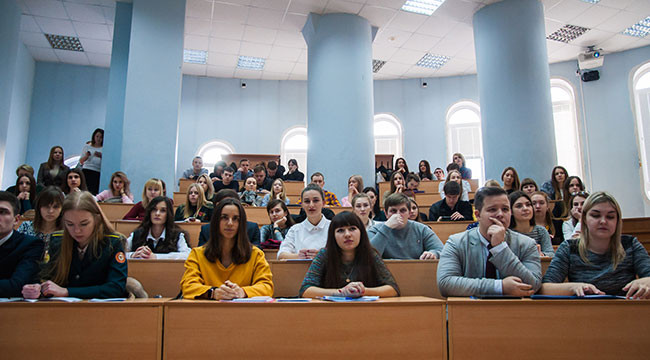 The main goal of the conference is to develop the theory and practice of knowledge in the field of economics, discuss topical issues of the development of the national economy, determine its priorities in the global economic space and promote the development of innovative solutions in various sectors of the economy.
Conference scientific sections:
Innovative approaches to the modern economy problems solving
Problems of economic security of the state, regions and economic entities
Digital economy, quantitative methods, computer and mathematical modeling in business process management
Social, economic and political development of countries in the context of globalization
Human resource management in the era of digital transformation
Technological prospects and points of economic growth of modern industrial enterprises
Hosted by: Department of National and World Economy
Institute of Engineering, Economic and Humanitarian Education, Samara State Technical University.
Venue: Samara State Technical University.
Address: 443100, Russia, Samara, Molodogvardeyskaya, 244
The composition of the program committee of the event:
Chairperson: Associate Professor Gorbunova O.A.
Co-chairs: prof. Gagarinskaya G.P., prof. Vasilchikov A.V., prof. Chechina O.S., prof. Grodsky V.S., associate professor Frank E.V. (Samara State Technical University), prof. Margarov G.I. (National Polytechnic University of Armenia), Associate Professor Torobekov B.T. (Kyrgyz State Technical University named after I. Razzakov), prof. Bezdudnaya A.G. (St. Petersburg State University of Economics), prof. T.A. Golovina (Middle Russian Institute of Management - branch of the FSBEI of HE "RANEPA"), prof. Fraimovich D.Yu. (Vladimir State University named after Alexander Grigorievich and Nikolai Grigorievich Stoletovs), prof. Reutov V.E. (Crimean Federal University named after V.I. Vernadsky).
Members: Associate Professor O.V. Kravchenko, Associate Professor M.P. Garanina (SSTU), prof. Spulber Diana (University of Genoa, Italy), prof. Emil Velinov ("RISEBA" University of Applied Sciences, Czech Republic), prof. Pascal Zhelev (University of National and World Economy, Bulgaria), Yang Fan (Chinese Academy of Management), prof. Tina Haisch (University of Applied Sciences and Arts Northwestern Switzerland, Switzerland), prof. Maralbaev A.O. (Kyrgyz State University of Geology, Mining and Development of Natural Resources named after Academician U. Asanaliev), Stephen John Forrester (Company Mechatherm International, England), prof. Heinz D. Kurz (The University of Graz, Austria), prof. Imankulova E.T., associate professor Borukeev T.S. (Kyrgyz State Technical University named after I. Razzakov), prof. Alessandro Figus (Link Campus University, Italy), associate professor Alimbekov K.A. (Bishkek Humanitarian University named after I. Karasayev, Kyrgyzstan), prof. Vasko Vassilev (Todor Kableshkov University of Transport, Bulgaria).
Secretaries: Kravchenko O.V., Kuznetsova I.G., Korobkova Yu.Yu.
Forms of participation:
Participation in the conference is possible in person (online via Zoom platform) and in distant mode (publication in the collection of conference materials).
To participate in the conference, you must:
till 5 December 2021 send an application by e-mail: nme-sgtu@yandex.ru;
till 5 December 2021 submit the materials of the report, presentation (if any), articles by e-mail: nme-sgtu@yandex.ru
In the file name, indicate the section number and the surname of the first author (example: 1_Ivanov.doc).
Publication is free.
One author can declare no more than 2 materials , including co-authorship.
Theses of reports of students and undergraduates are accepted only under scientific supervision.
Organizing Committee coordinates:
Tel .: +7 (903) 302-90-32 Gorbunova Oksana Alexandrovna
Tel .: +7 (927) 712-59-34 Kravchenko Oksana Viktorovna
E-mail: nme-sgtu@yandex.ru