11 Jun 2021
The Department for Collaboration with Foreign Students of Samara Polytech together with the Samara Region Branch of the Volgo-Vyatka Main Department of the Central Bank of the Russian Federation held a series of lectures for foreign students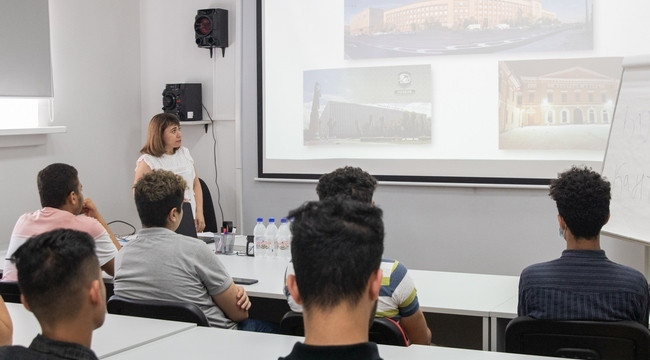 Classes were devoted to the following topics: «Security complex of banknotes of the Bank of Russia», «Bank payment cards and rules for their safe use» and «Cybersecurity».
The experts of the Bank of Russia spoke to the students and introduced them to the history of money production in Russia and the banknotes in circulation today. Particular attention was paid to determining the authenticity of the banknotes: the listeners were told about the security features and demonstrated how to independently check the banknote for authenticity. The audience was also shown commemorative banknotes issued on the occasion of the 2014 Olympics in Sochi, the 2018 FIFA World Cup and the reunion with Crimea. In conclusion, the children were reminded about the safe use of bank cards and how not to fall for the tricks of financial fraudsters.
The information received will help foreign citizens avoid situations related to financial fraud, and will also allow them to secure their stay in Russia.
A series of lectures was held as part of the implementation of adaptation and integration measures for foreign students of Samara Polytech.