16 Sep 2021
Russia's and International Scientists discussed Civil Engineering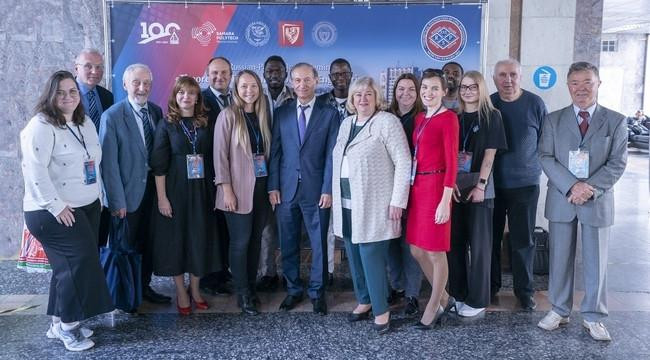 13-14 September XXX Russia-Poland-Slovakia Online Seminar "Theoretical Basics of Civil Engineering" was organized by Samara State Technical University совместно с National Research Moscow State University Of Civil Engineering, Don State Technical University, Warsaw University of Technology (Poland), Wrocław University of Science and Technology  (Poland) and University of Žilina (Slovakia).
At the opening at Moscow State University Of Civil Engineering all online and offline participants were warmly welcomed by the rector Pavel Akimov. Alexandr Pishulev, dean of Industrial and Civil Engineering Faculty, presented Samara Polytech at the Plenary session.
Next day online public speeches took place at Samara Polytech, Academy of Civil Engineering. Russia's and International scientists delivered their speeches on Construction Mechanics, Building Constructions, Geodesy and Geo Equipment, Building Materials and Technologies and Transportation and Ecology Issues in Civil Engineering.
Alexey Soloviev, head of Metal and Wood Constructions Department, and Vladimir Seliverstov, associate professor of Nature Conservation and Hydrotechnical Engineering, presented their reports on Calculation of Beams of Combined Cross-Section In The Presence of Constrained Torsion and Corrosion Damage and Effect of Ice Cover on the Operation of Gates of Concrete Dams respectively.
After the seminar all papers and report will be published in issues indexed by Scopus.
The first seminar was organized in 1991 and since then it continues by turns in each country. This Occasion was timed to "Year of Science and Technology" in Russia and Moscow State University Of Civil Engineering 100th Anniversary.