14 Jun 2023
The University of Sharjah hosted Rector of Samara Polytech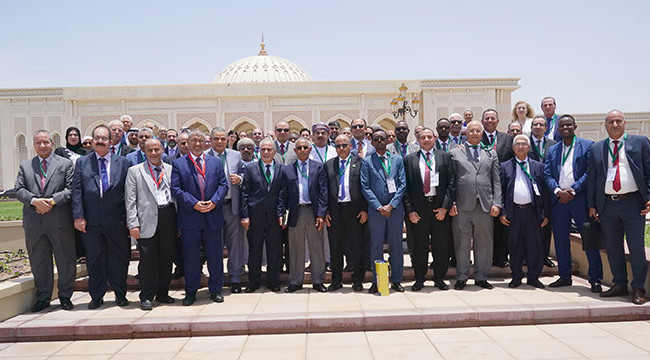 Samara Polytech Rector, Dmitriy E. Bykov, visited the Conference as it was a key event in the scientific and educational cooperation between Russia and the Arab world. The event was co-chaired by the President of the Russian Union of Rectors, the Rector of Moscow State University, Viktor A. Sadovnichy and the President of Association of Arab Universities, Professor Amr Ezzat Salama.
The large-scale event corresponds to the priority of establishing and developing relations with the countries of the Global South, especially the Middle East. Over 150 university presidents from 21 Arab Countries and 50 University Presidents from top Russian Universities attended it, as well as the senior management of the Ministries of Science and Higher Education of Russia, the United Arab Emirates, Egypt, Oman, Sudan and Libya. Perfectly arranged meeting gathered together high-level representatives of the host country, as well as the ministers of education of a number of Arab countries, numerous delegations of higher education community, ministries and departments, and innovation-oriented businessmen. In particular, His Highness Sheikh Sultan bin Ahmed Al Qasimi, Deputy Emir of Sharjah, President of the University of Sharjah, addressed the Forum participants with greetings
For Samara Polytech joining the Federation of Arab and Russian Universities and attending the Conference is a huge step towards establishing reliable and strong connections with the Arab World.