26 May 2021
Anna Zotova met with representatives of Syria and Egypt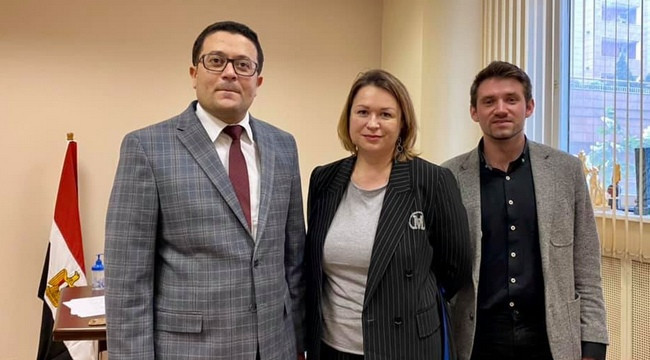 On May 20 and 21, Vice-Rector of International Cooperation of Samara Polytech Anna Zotova visited the Embassy of the Syrian Arab Republic (SAR) and the Embassy of the Arab Republic of Egypt in Moscow. On the first day, she met with the Ambassador Extraordinary and Plenipotentiary of Syria to Russia, Riyad Haddad, and the cultural and educational attaché of the Syrian embassy, Farid Omran. And the next day, the Vice-Rector met with the attaché for education and culture of the Egyptian Embassy in Russia, Mohamed Edsergani.
Anna Zotova told about the scientific and educational activities of Samara Polytech. The parties discussed the priority areas of cooperation, in particular, they talked about the possibility of increasing the number of Syrian and Egyptian students at the flagship university. The representatives of Syria and Egypt noted that they are ready to assist in this direction. So, Rayad Haddad expressed a desire to visit Samara in the new academic year and get acquainted with the Polytech at an international conference.
In addition, the meeting participants discussed the possibility of organizing summer schools for Egyptian students, and also agreed to include Samara Polytech in the lists of Russian universities that the Egyptian Embassy recommends to its citizens for education.
By the way, on May 4, Russia and Egypt launched a cross Year of Humanitarian Cooperation, during which about 200 events will be held, including scientific and educational ones.