10 Dec 2020
University of Tabriz from Iran has become a new partner of the flagship university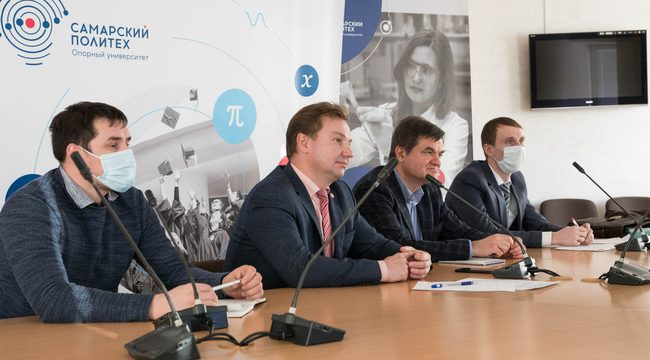 On December 7, representatives of the universities discussed the main areas of joint work. The online meeting on behalf of the Polytech was attended by Vice-Rector of International Cooperation Andrei Pimenov, Director of the Samara Center for Theoretical Materials Science (SCTMS), Vladislav Blatov, Head of the Laboratory for the Synthesis of New Crystalline Materials at SCTMS Evgeny Alexandrov and Professor of the Department of Theoretical Foundations of Heat Engineering and hydromechanics " Igor Kudinov. The University of Tabriz was represented by Director for International and Academic Cooperation Said Shoaji and leading scientists Mortaza Yari, Vahid Nourani, Ali Olad and Aligholi Niaei.
The parties discussed the organization of joint educational programs and outlined specific areas of interaction. In particular, they talked about gas purification and separation, CO2 capture (capturing greenhouse gas emissions), optimization of mechanical and dynamic systems, hydrogenation, catalysts and polymer composites. In addition, the parties agreed to form a common roadmap for cooperation.
-This partnership is a priority for all participants. Tabriz University is one of the oldest universities in Iran. It is included in the Times Higher Education Top 500 World Universities and in the Top 5 Iranian Universities. Cooperation with a highly rated university, recognized on the world stage, opens up new horizons for international activities of the Samara Polytech, - said the vice rector.