08 Jul 2019
Scientists have developed an original technology for cheese production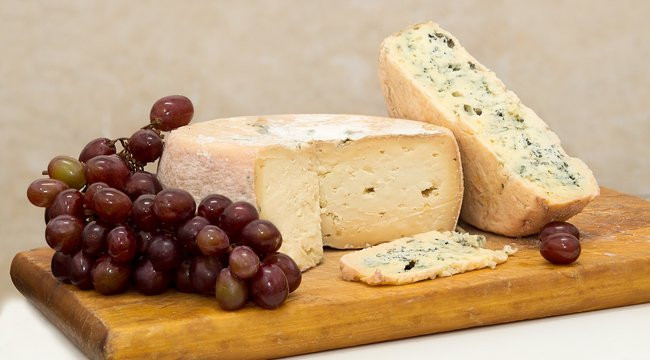 The recipe of each type of cheese is unique, primarily because it uses milk from local producers. This significantly affects the taste of the product. In addition, a unique method of preparing milk has been developed, new substances have been synthesized, giving the cheese a special piquancy.
Samara Polytech biotechnologists have been experimenting with different types of milk and other raw materials for several years to create elite cheeses of only domestic production. The research results are published in the journal «Izvestia Vuzov. Food Technology» ( «Universities Bulletin. Food Technology».)
Samara scientists use traditional technologies and only natural raw materials for cheese making. The first step is a spectral analysis of the milk composition. The amount of fat and protein is determined by a completely new method developed at the Samara Polytech - based on a multidimensional data model. To make a tasty cheese milk must contain more than 3.0 percent of protein. And should contain 1.1 - 1.5 times more fat than protein.
In the Polytech cheese factory they cook Roquefort, Suluguni, Russian cheese, mozzarella, Emmental, Parmesan and Dorblu cheeses. The technologies of their production are similar, the different taste of these cheeses depends on the milk and the fermentation starter used for their production, as well as on the conditions and periods of storage.
By the way, Samara cheeses with noble blue mold have a special taste. The fact is that the production of mold, which requires special conditions, is not established in Russia and it is not produced on an industrial scale, the university staffs incubate mold and transplant its cultures from the original mold-containing product into milk. In other words, they grew the mold themselves. In addition, Samara Polytech blue cheese belongs to superhard varieties, while traditional blue cheeses are soft.
Polytech cheese-makers do not add any preservatives and dyes to the product, during the ripening period (for example, for roquefort it is about 3-4 months) on the surface of natural cheese even when stored in a thermostat a "bad" mold can grow, which is removed once a week by head washing with brine consisting of sterilized water, salt and vinegar. With such regular processing, cheese can be stored for up to twenty years.
‒ The longer the cheese matures, the tastier and more aromatic it is. The use of high-quality flavoring reduces the stage of fermentation, - explains the Candidate of Technical Sciences, Associate Professor of the Technology and Organization of Public Catering Department - Anna Borisova. ‒ Most existing food additives are synthetic. They give the product a perfume fragrance flavor that only vaguely resembles cheese. Therefore, we have developed a completely natural flavoring, to which recipe we are making a patent application.
Currently, scientists are developing a technology for the production of flavorings in the form of powder and oil suspension in order to soon launch a line of food products with cheese aroma.
For reference:
ФМС или EMC (enzyme modified cheese) – enzyme modified cheese, it is a flavoring.
«Izvestia Vuzov. Pischevaya tehnologia» («Universities Bulletin. Food Technology») is one of the leading Russian food industry magazines. For over 60 years, the journal has published the results of the most important surveys in the field of food production. The journal is included in the list of Peer-reviewed scientific publications in international reference databases and citation systems.
Samara Polytech is a Flagship university, a powerful research and educational center and a leader in the preparation of elite engineering personnel. Scientists guide research and development in almost all strategic sectors: Petrochemistry, Oil and Gas Production and Processing, Energy, Information, Pharmaceutical and Food Technologies, Construction and Architecture. In addition, the university actively participates in the State Armament Program, in solving strategic problems of the region and implementing significant projects of federal significance. University graduates are famous Russian scientists, government officials, leaders of leading companies.