09 Feb 2021
The publication base is hosted at Times Higher Education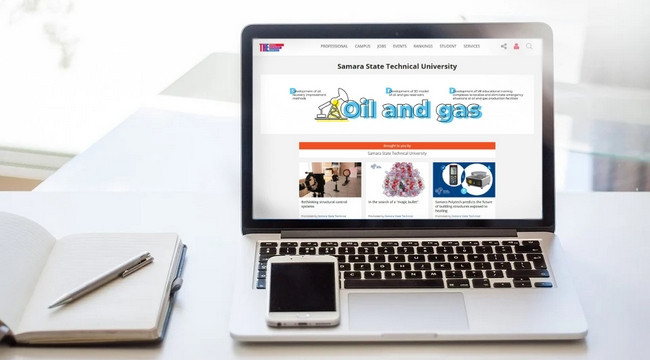 In February, the flagship university was launched scientific news column on the Times Higher Education website. This resource is important for promoting the Samara Polytech brand.
A news page on an authoritative resource will make the news of the flagship university even more noticeable for foreign business partners and the world scientific community. This will improve the university's brand awareness and attract leading world scientists for joint research. In addition, the new communication channel will become another tool for promoting news in the international media space.
Last year the university entered the annual THE World University Rankings for the first time.
THE World University Rankings is a global study of the performance of the world's leading universities. The final methodology also included the weighting signed to each of the 5 indicators: «Industry Income – innovation», «International diversity», «Teaching – the learning environment», «Research – volume, income and reputation», «Citations – research influence». According to a brief analysis by Times Higher Education, the highest scores among these areas were obtained from industrial activities.