31 Jul 2023
Rector of Samara Polytech Professor Dmitry E. Bykov visited the second Russia–Africa Summit and Economic Forum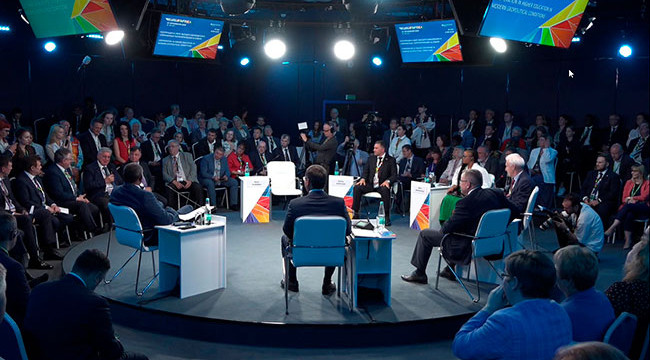 Samara State Technical University mission chaired by the rector Dmitry E. Bykov visited the Forum with a business presentation to a wide range of potential partners and applicants from countries of Africa. Being a part of the Russian-African Network University, this was an important step towards building new ties with universities and companies of Africa.
The first Russian-African Summit held in 2019 brought new ideas to developing cooperation with countries of Africa in Science and Education. At the second Summit, it was proposed to consider establishing new sustainable ties between the universities of Russia and Africa.
The new model of higher education in Russia meets all basic principles of UNESCO and is meant to enhance personnel training according to priority sectors of economy and humanities, as well as to provide mutual recognition of education and qualifications, and, in general, to support sustainable development of both Russia and Africa in terms of rational use of raw materials, ensuring food and environmental security.
Thus, creation of joint scientific and educational centers began on the priorities of scientific and technological development of mutual interest and new tools for cooperation.