25 Jan 2023
Samara Polytech Senior Lecturer tells Lebanese school students about oil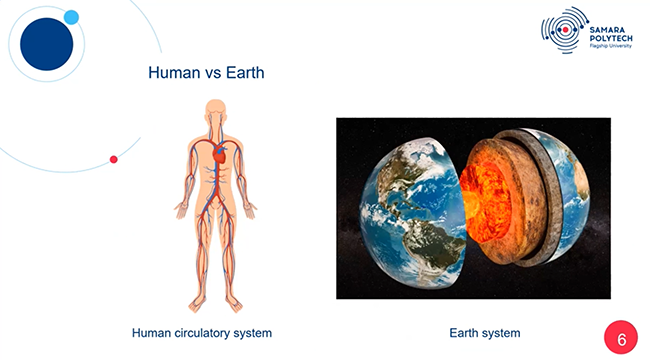 Sergey Gubanov, researcher and senior lecturer at Institute of Oil and Gas Technologies, gave a thorough lecture organazied by Rossotrudnichestvo office in Lebanon on how important oil is in life of modern society. The report was called «Oil as a way of life» not without a reason.
Referring to the history and evolution of human kind, Sergey Gubanov explained to the students how we started to move forward by using wood and coal as the source of energy, and eventually ended up with oil that feeds most of today's industrial needs. Also, a great attention was drawn to a rational use of the resource, as excessive pumpage will be a threat to technology and material benefits, while overuse of oil products will lead to ecological damage.
Proper balance between science and personal experience made the lecture quite vivid. Once graduate of Samara Polytech, Mr. Gubanov shared his own ideas and philosophy behind science and humanity. Lebanese students were introduced to a range of courses they may take at the University.