16 Feb 2023
Elena Pentrenko reported on Green Technologies of Samara Polytech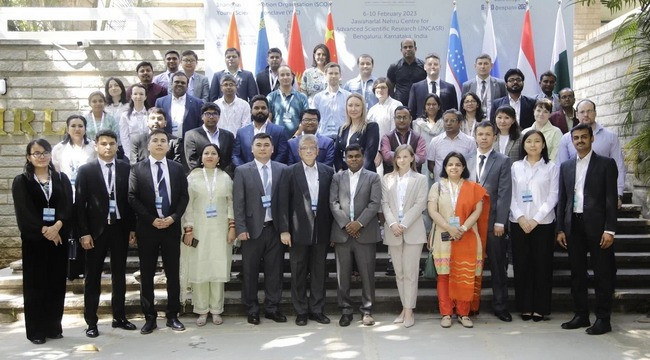 On 6 to 10 February, Jawaharlal Nehru Center for Advanced Research (Bangalore, India) hosted the II Conclave of Young Scientists of the Shanghai Cooperation Organization (SCO) member countries. Among Russia's team members Samara Polytech senior lecturer of Department of Chemical Technology and Industrial Ecology Elena Petrenko took part.
The Forum Schedule was focused on five scientific areas: agriculture and food industry, environmental protection and natural resource management, research and application of artificial intelligence and big data, sustainable energy and energy saving, disease biology and health care.
"I made a presentation on the topic of my dissertation research Integrated Ecological System for Assessing and Eliminating Technogenic Hydrocarbon Deposits ", says Elena. "After the presentation, my colleagues and I discussed the problems of the industry and opportunities for international cooperation. A wide range of topics within one section resulted in very multifaceted collaboration options. It wasn't too challenging to find like-minded people and discuss mutually beneficial cooperation. I hope that this will help to continue to improve and promote our university internationally and create more connections for scientific creativity around the globe.
The Shanghai Cooperation Organization is an international organization that includes Russia, Kazakhstan, China, Kyrgyzstan, Tajikistan, Uzbekistan, Pakistan and India. In 2022, Iran signed Memorandum and joined the SCO.