19 Feb 2021
Students of the Department of Economics and Management became course participants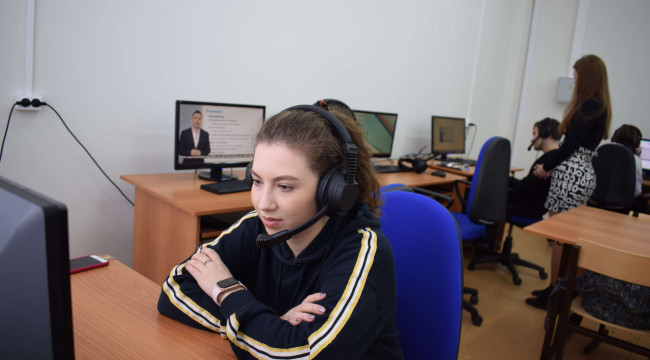 Third-year students of the «Economics» and «Human Resources Management» studying in a new format. The interdisciplinary educational course was prepared by staff of the Department of Economics and Management. The training program includes classes in the disciplines «Foreign Language of Professional Communication», «Economic Theory», «Enterprise Economics», «Enterprise Finance», «Corporate Finance». A large information block is made up of video lectures by foreign scientists.
The new course in a foreign language will allow students to expand the vocabulary and knowledge of the profile, gain experience in communicating and negotiating with foreigners. The students will acquire management skills, master the basics of business, and improve their analytical skills.
Students are advised by teachers of the Department of Economics and Management: on the issues of economics - associate professor Marianna Kashirina, on foreign language - senior teacher Ksenia Kuzovenkova.
«Each lecture of the course is divided into small fragments, between which there is an opportunity to discuss questions on the topic and get the right answer,» Ksenia Kuzovenkova told about the advantages of the workshop. - This format maintains the constant attention of students. The course promotes the assimilation of a foreign language, accompanying video lectures make it possible to resort to the original text or its translation in subtitles.