Sustainable Development Goals
Samara Polytech is a key participant in Development and Implementation of the Strategy and Projects in Sustainable Development, Environmental Safety and Environmental Protection at Regional and National levels
Samara Polytech coordinates implementation of the National Project "Ecology" within the framework of Federal Projects: "Integrated System of Municipal Solid Waste Management", "Infrastructure for Waste Management of Hazard Class 1-2", "Clean Water", "Improvement of the Volga", "Implementation of the Best Available Technologies ", "Liquidation of Objects of Accumulated Environmental Damage"
Samara Polytech carries out tasks according to 17 SDGs established by the General Assembly of the United Nations
In order to improve its reputation and recognition in the global media space and attract foreign students, Samara Polytech actively participates in International and Russia's Environmental Rankings and strengthens its position every year.
Samara Polytech participates in UI GreenMetric World University Rankings and in 2022 took 573rd place among 1050 universities in the world, having improved its position by 4 points compared to previous year; among Russia's universities Samara Polytech climbed up by 5 positions (20 th place out of 53 universities) according to 2021. Samara Polytech is included in the international Times Higher Education Impact Rankings and consistently ranks 601–800 among 1406 universities in the world (30 among 75 universities in the Russian Federation).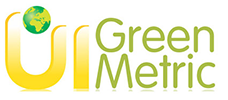 573
out of 1050 universities around the world

20
among 956 Russian universities


601-800
out of 1406 universities around the world

30
among 75 Russian universities
In 2022, in order to improve resource conservation, encourage employees and students to make their contribution to preservation of the environment, and upgrade the status of Samara State Technical University for consumers and stakeholders, Samara Polytech was certified for Quality Management System according to the requirements GOST R ISO 14001-2016 Environmental Management System.
Ecological Club based on the Department of Chemical Technology and Industrial Ecology was created to solve issues related to environmental safety and preservation of the environment, establishing and maintaining mutually beneficial relations with authorities, as well as updating the vision on environment preservation and spread the initiative. Members of the Club are the employees (teachers and scientists) and students.
Since the first competition in 2015 supervised by Samara Region Ministry of Forestry, Environmental Protection and Nature Management Samara Polytech annually proves the status of "Ecoleader of the Samara Region".
Samara Polytech is a member of the Association of Green Universities of Russia. Students' Projects on environmental safety are included in the TOP-10 of Russia's Student Competition "My Green University".