17 Mar 2023
Jordan students were introduced to Cybernetics and Oil and Gas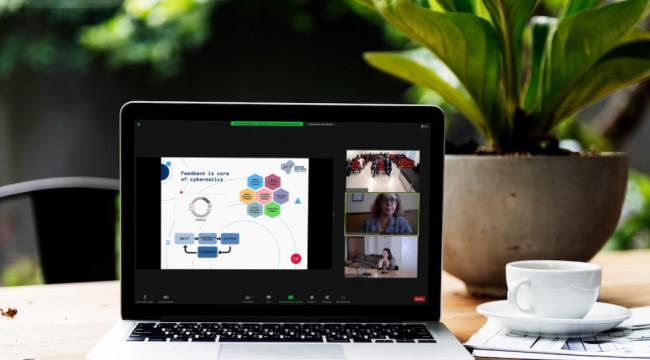 On March 14 Samara Polytech professors gave an open lecture to the students of Al-Zaytoonah University of Jordan. Three popsci lectures in English were arranged due to 10th Anniversary of Science and Technology in Russia. This event was supported by Rossotrudnichestvo in Jordan.
Thus, Danila Kamaev, an Assistant at the Department of Drilling Oil and Gas Wells, gave a lecture "A Brief Introduction to the Oil and Gas Business". Senior Lecturer of the Department of Development and Operation of Oil and Gas Fields Sergey Gubanov spoke about the role of oil in human life, new technologies for oil production and the prospects for the oil and gas business. Professor of the Department "Automation and Control in Technical Systems" Anna Diligenskaya focused her speech on two aspects of information theory - cybernetics and informatics
"At the lecture, I covered two independent, but yet interconnected, scientific areas", says Doctor Diligenskaya. "In addition, we have touched upon the history of their development, revealed the fundamental ideas of each of the disciplines, their mathematical basis and differences, and described the general principles of control and information transfer processes in complex systems of various physical natures".
Previously, in January and February Sergey Gubanov gave lessons to the students of Lebanon and Syria.